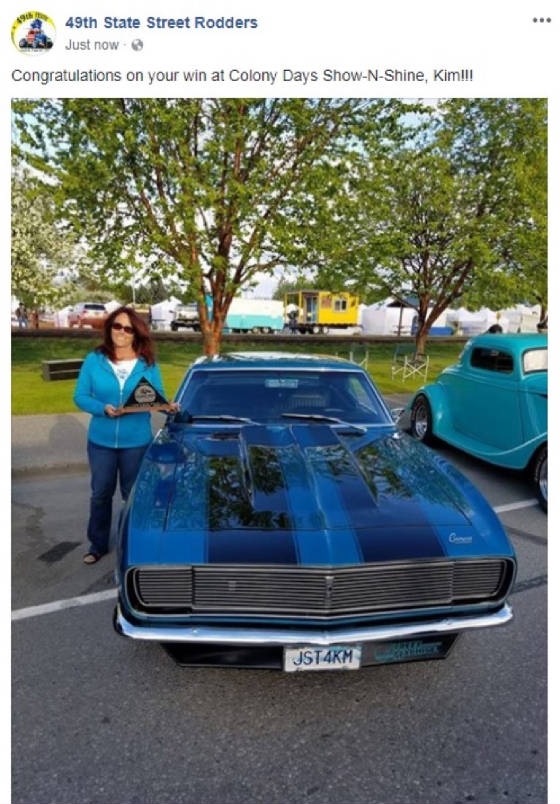 It is with DEEPEST SYMPATHY that we morn the loss of our dear friend, Kenny Anderson. He was one of our own and will not be forgotten. May God Bless Kenny, Dennese and their family.
It is with Deepest Sympathy that we say goodbye
to our friend, David Stephens.
Member, Sheldon Wilson, gets his 15 minutes of FAME on the DODGE Facebook page!!! With almost 4,000 LIKES!! This picture was taken at the Freedom Flag Run during Sheldon's Burnout! SWEET!!! Congrats, Sheldon!
To see the burnout, LIVE on video, click HERE:
This amazing 1915 Model T Coupelet Belongs to member, Mike Wood.
It is so much fun to look at! From it's kerosene lanterns and wooden spoke
wheels, to it's brass step plates and 22 HP engine, she just makes you SMILE!!
WE MADE THE FRONT PAGE!!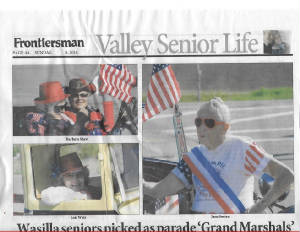 49th State Street Rodder Member, Miki Entwistle drives her 1929 Mercedes Benz Gazelle with passenger, Barbara Shew (L) at the 4th of July Parade!!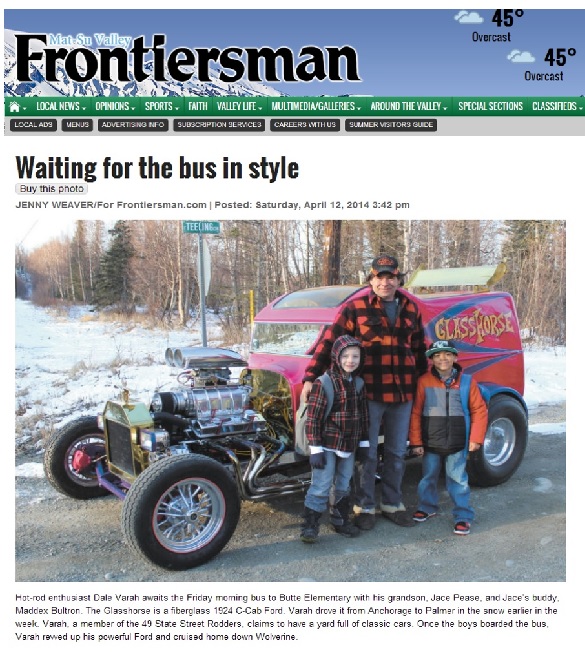 Deepest Appreciation to PAUL HUGHES of Eagle River Polaris and Arctic Cat for his KIND DONATION of a NEW 2014 Polaris Outlaw 90 for this year's raffle, and to ACOA for their permission to use their Gaming License!!!
TICKETS WILL BE ON SALE STARTING SATURDAY, APRIL 26th at the O'Reilly Auto Parts, Wasilla Car Show!